Midland Office
For appointments please call our Grand Rapids Office at: 616-363-2200 or Email Our Office
---
Services:
We provide assessment and intervention services to address various behavior and learning challenges of childhood and adolescence including:
Academic Failure
Anxiety
Autism Spectrum Disorders
Bedwetting
Compulsive Behavior
Depression
Impulsivity
Inattention
Noncompliance
Study and Organizational Problems
School Avoidance
Sleep Problems
Social Skills Deficits
Specific Services Include:
---
Psychological and Educational Assessments
:
Comprehensive evaluations are available to address your child or adolescents' specific challenges.  With each assessment individualized recommendations will be provided.
---
Individual Therapy:
We provide behavioral and/or cognitive behavioral strategies to assist your child in addressing the challenges listed above.
Parent Coaching:
Consultation is available to families and caregivers to help support their children and adolescents that are experiencing behavior or academic difficulties.
---
Academic Interventions:
Our providers have a background in school psychology and/or education and are very skilled in developing and implementing targeted academic interventions.
---
Dr. Kristi Hainstock
Dr.Hainstock@behaviorhealthpartners.com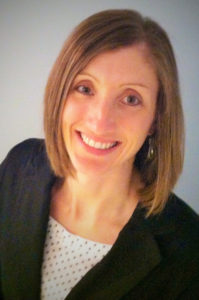 Dr. Hainstock, a fully licensed psychologist and nationally certified school psychologist, has worked with children and families within the school setting since 2007 and within the clinical setting since 2011. She is dedicated to helping children, adolescents, and young adults with a variety of learning, behavioral, and developmental challenges, including moderate to severe cognitive impairments, Attention-Deficit/Hyperactivity Disorders, mood disorders, Autism Spectrum Disorders, and physical and medical limitations. Dr. Hainstock focuses predominantly on increasing access to and benefit from academic, social, and vocational settings. Additionally, being a wife, mother of two, and avid runner, she has a special interest in increasing the overall health and wellness of both individuals and families.
Click to view Dr. Kristi Hainstock's  – Curriculum Vita
---
Dr. Megan Jervinsky
Megan@behaviorhealthpartners.com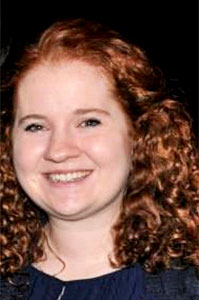 Dr. Jervinsky, a temporary limited license psychologist and certified school psychologist, has worked within the school setting since 2012 and within the clinical setting since 2017. She obtained her bachelor's degrees from Case Western Reserve University and her doctorate from Central Michigan University. Megan's experiences have included working with students in pre-kindergarten through high school, addressing their needs due to ADHD, ODD, autism spectrum disorders, cognitive impairments, academic/behavioral difficulties, and educational disabilities. Megan has a particular interest in academic interventions and individuals with medical limitations.
---
Insurance:
Blue Cross Blue Shield     Blue Care Network     Cofinity      Call for any insurance updates