Midland Office
For appointments please call our Grand Rapids Office at: 616-363-2200 or Email Our Office
---
Services:
We provide assessment and intervention services to address various behavior and learning challenges of childhood and adolescence including:
Academic Failure
Anxiety
Autism Spectrum Disorders
Bedwetting
Compulsive Behavior
Depression
Impulsivity
Inattention
Noncompliance
Study and Organizational Problems
School Avoidance
Sleep Problems
Social Skills Deficits
Specific Services Include:
---
Psychological and Educational Assessments
:
Comprehensive evaluations are available to address your child or adolescents' specific challenges.  With each assessment individualized recommendations will be provided.
---
Individual Therapy:
We provide behavioral and/or cognitive behavioral strategies to assist your child in addressing the challenges listed above.
Parent Coaching:
Consultation is available to families and caregivers to help support their children and adolescents that are experiencing behavior or academic difficulties.
---
Academic Interventions:
Our providers have a background in school psychology and/or education and are very skilled in developing and implementing targeted academic interventions.
---
Dr. Kristi Hainstock
Dr.Hainstock@behaviorhealthpartners.com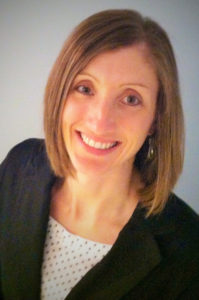 Dr. Hainstock is a fully licensed psychologist and nationally certified school psychologist. She is dedicated to helping children and adolescents with a variety of learning, behavioral, and developmental challenges, including cognitive impairments, Attention-Deficit/Hyperactivity Disorders, anxiety and mood disorders, opposition/noncompliance, Autism Spectrum Disorders, and physical and medical limitations.  Additionally, she has a keen interest in supporting and coaching parents in their missions to build and promote social, emotional, and behavioral skills and wellness in their children.
Beyond school and clinical psychology, Dr. Hainstock has background in nutrition and athletic coaching.  Being a wife, mother, and athlete, she has a special interest in increasing the overall health and wellness of both individuals and families.
Click to view Dr. Kristi Hainstock's  – Curriculum Vita
---
Laura Harrington
Laura@behaviorhealthpartners.com
Laura is a Licensed Master Social Worker, specializing in clinical social work as a mental health therapist. She is extremely passionate in implementing family therapy, and working collaboratively with families to leverage their natural strengths to create the changes they seek. Laura has extensive training and experience in implementing Multisystemic Therapy, which has heavily influenced her therapy style to include therapy strategies from Structural Family Therapy, Strategic Family Therapy, behavioral therapy, and trauma informed care. Challenges often addressed in therapy with these strategies include oppositional or non-compliant behavior, and family conflict, as well as systemic challenges within the family's natural ecology.
"Be the change you wish to see in the world" has been the guidepost for Laura's life path. She enjoys time as a mother, daughter, sister, and friend. She also has spent over 10 years in animal rescue work, fostering homeless dogs and finding them adoptive homes.
---
Insurance:
Aetna, ASR,   Blue Cross Blue Shield,  Blue Care Network,   Cofinity,   Priority Health
Please call us for any insurance updates.