Professional Staff
---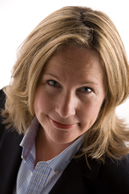 Dr. Sheryl Rozema
Dr.Rozema@behaviorhealthpartners.com
Dr. Rozema is a fully licensed psychologist
with 30 years experience diagnosing
and treating children with various learning
and behavior disorders.  She has worked in 
both school and clinical settings, as well as
with primary care physicians.  Her expertise 
includes treatment of children and 
adolescents who struggle with a wide range
of childhood disorders including ADHD, 
learning disabilities, cognitive impairment, 
anxiety, depression, Autism Spectrum
Disorder and oppositional behavior,
among others.  Dr. Rozema values
the importance of integrating the
wisdom and experience of parents,
 teachers, and physicians in creating
 treatment plans for
child clients.
Click to view Dr. Sheryl Rozema's  – Curriculum Vita
---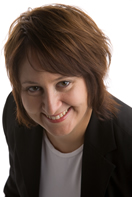 Dr. Christie Nutkins
Dr.Nutkins@behaviorhealthpartners.com
Dr. Nutkins, a fully licensed psychologist, and board certified behavior analyst, has spent over 10 years providing behaviorally based services for children and their families. While she has successfully worked with children and adolescents experiencing a wide range of educational and behavioral challenges; the majority of her training and expertise falls in the area of assessment and treatment of children with developmental delays, most specifically Autism Spectrum Disorders. With her background working in educational, clinical, and home-based settings, she strives to develop realistic, yet effective intervention plans that meet the needs of the client and family. Dr. Nutkins oversees all the ABA services offered through our practice.
Click to view Dr. Christie Nutkins's  – Curriculum Vita
---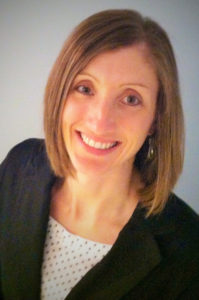 ---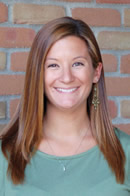 Lindsey Metts
Lindsey@behaviorhealthpartners.com
Lindsey Metts is a Limited License Psychologist.  She is amazed by the human mind and is passionate about applying her knowledge in the pursuit of helping children improve their lives through the recognition and modification of their behavior.  Her experience comes from working with youth who suffer from anxiety and depression and those who have had traumatic childhood experiences. Lindsey values the integration of the family and other advocates of the child into the therapeutic process to optimize the impact on the child's wellbeing.  Mrs. Metts is directly supervised by Dr. Nutkins.
Click to view Lindsey Metts's  – Curriculum Vita
---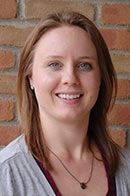 Dr. Megan Hassevoort
Dr.Hassevoort@behaviorhealthpartners.com
Dr. Hassevoort is a certified School Psychologist who is also working toward full licensure under the direct supervision of Dr. Nutkins. She is in her fourth year of working with children, adolescents, and their families. Megan's experiences have included working with students in pre-kindergarten through early college age, addressing their needs due to ADHD, anxiety, academic and/or behavioral difficulty, and educational disabilities. At Behavior Health Partners, Megan enjoys working with students in the diagnostic process, academic remediation, and supporting positive emotional and behavioral change through therapy and other interventions.
Click to view Dr. Megan Hassevoort's  – Curriculum Vita